I have been wondering recently about a statement Harvey made in His report that, while officially unacknowledged and/or substantiated, is overwhelmingly likely to be true and accurate for reasons I shall list after this post. So, HH stated:

"I then picked up the phone and called Insp. Toschi at the SFPD to get more details on the Stine killing.

"Toschi told me that they had determined that the killer had called for the taxi using the payphone located on Union Square". "

So how did they discover this, by what means? Secondly, who are 'They' as in 'they had determined...' ? The Dpt? Toschi & Armstrong? Who discovered the payphone used by Zodiac and more importantly... How?

BOO.... SITE IS DOOMED?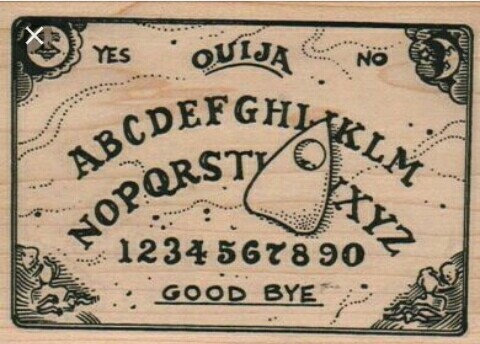 Is there anybody there? Zodiac, are you with us from the other side in your... 'Pawwwa-dice?'
Chad... A Discarnate voice comes through from spirit & He wants to pass a message to you.... Chad! Go ahead Entity....
.... "ROOOOAAAARRRRAAAHHH... AAUGH! GET OUTTTTTT!!"
Cha Cha Chad.... He continues..
"BOO!!
"Now.... This is the ZoZo-A-GoGo Speaking!
Chad, get your ass back here now Mo-Fo...o...o.o.ohh!"
Ooooh,Spirit has gone I'm afraid, and.... Chad, ZoZo has spoken!
Last edited by WelshChappie on March 17th 2018, 1:27 pm; edited 2 times in total
UH-OHH!!
Goooooooood Byyyyyeeeeee!!!!

Yeah, I have always wondered how they determined where Zodiac called for a cab from as well. Nowadays it's fucking easy to find out something like that, but back then it was not easy at all. I bet they probably just found the closest phone booth to where Stine made the pick up according to his log book.
Possibly.
Oh & not sure if you 'got it' but regarding the "GEETTT OUUUTTT" Demonic Demand to Father Bluebottle of Amity ville? This One:

https://youtu.be/n3xWfw-O4OU


I tried asking the Westin St. Francis Public info desk did they happen to know if the hotel had public payphones in the lobby for clients staying there who may need to travel around the Bay. The guy I spoke with said he did not know but said he had a friebd/colleague at the SF Library who had access to records.

This Lady did email stating she was doing so at the request of her colleague at the Westin Hotel and she said, regrettably as per her checks, the records did not go back this far to show not only if the Westin had payphone/s in their lobby, but (her colleague had told Her unbeknown to Me that I was also looking to find the location of any public payphones in and around Union Sq.) which She again said were either not listed/shown or the records did not go back to required dates,. (Forget the actual reason now, but it was one of the two.)
It seems odd to me that Zodiac would need to find a pay phone, when the cabs were all over the place, especially in the theater district. Even today they are lined up near the St Francis. From what I read a waitress served the killer coffee and thought he was odd. She watched him get in the front seat of a cab. Other cabs that were lined up ,said they saw the killer get into the front seat of Stine's cab. I have never read about any phone booth being used by the killer in SFPD's police report. If that were true, why wouldn't they dust for prints like Napa did? You can check for yourselves about a phone booth near where Z was picked up, by watching the movie "What's up Doc". some of the scenes were in front of the St Francis. I watched them film that movie, is how I know where some of the scenes were shot. Parts were on the inside as well as outside.

sandy betts




Posts

: 398


Join date

: 2016-03-22



"Even today they are lined up near the St Francis."

Maybe that's the answer Sand, too many cabs and their drivers available to get a really good look at that guy one cab in front talking to a driver then getting in.

Phoning eliminates this if, let's say, He gives a pickup a street or five over away from the hustle-bustle of The Hotel & Theatre's and gives his pick up point as 408 Mason & side street?

He would have to be pretty overtly arrogant to the point of stupidity to walk out of the Westin, through the lobby doors & stand talking to a cabbie with 5 -8 cars and colleagues lines up behind the 'Victom.'
---
Permissions in this forum:
You
cannot
reply to topics in this forum