Richard Thoresen was shot behind the right ear with a .357 magnum pistol on Sept. 21, 1965. The gun was purchased for Richard by Louise Thoresen just a couple days prior to Richard's death. Louise and Richard had visited Smoke and Gun shop in Waukegan, WI. and Richard asked Louise to buy the gun for him, so she did. I believe they bought a few other guns on this visit to the shop as well, but I will have to double check.

Richard was found dead in a rental car in Lake Forest, IL. the day before his trial on a burglary complaint signed by his father. Richard was shot once behind the right ear, but he was left handed so that should rule out suicide, but the Lake County Coroner's could never determine if it was homicide or suicide. Louise Thoresen (the rental car was in her name, btw) had told investigators that Richard had taught himself to shoot with both hands. Highly unlikely. IMO, William's lying had rubbed off on Louise by this point. I will have to find my notes for the details on the burglary case as well. From what I remember, the Thoresen brothers had stolen some of their father's files and were trying to get money out of their father.

Richard's will was drawn up by San Francisco attorney Jake Ehrlich. The will left Louise $100,000, Michael (William and Louise's son) $20,000 to be administered in trust by William, and William was left the rest of Richard's money, his property and a large amount of stocks that were reportred to be worth more than half a million dollars. William paid a hitman, Dale Stoddard, to kill Richard so that William could get all of Richard's money. William later killed Stoddard when Stoddard showed up at William's mansion in San Francisco asking for more money. William hit Stoddard in the head with a hammer several times and then shot him a couple times to make sure he was dead. Thoresen placed Stoddard's body in a sleeping bag and filled it with heavy rocks and then threw it into the ocean.
The photo there of Stoddard always reminds me of Michael Richards in Problem Child...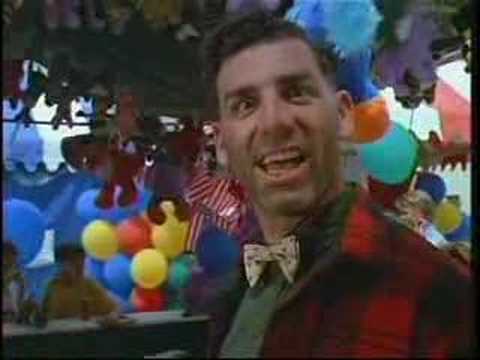 Similar topics
---
Permissions in this forum:
You
cannot
reply to topics in this forum